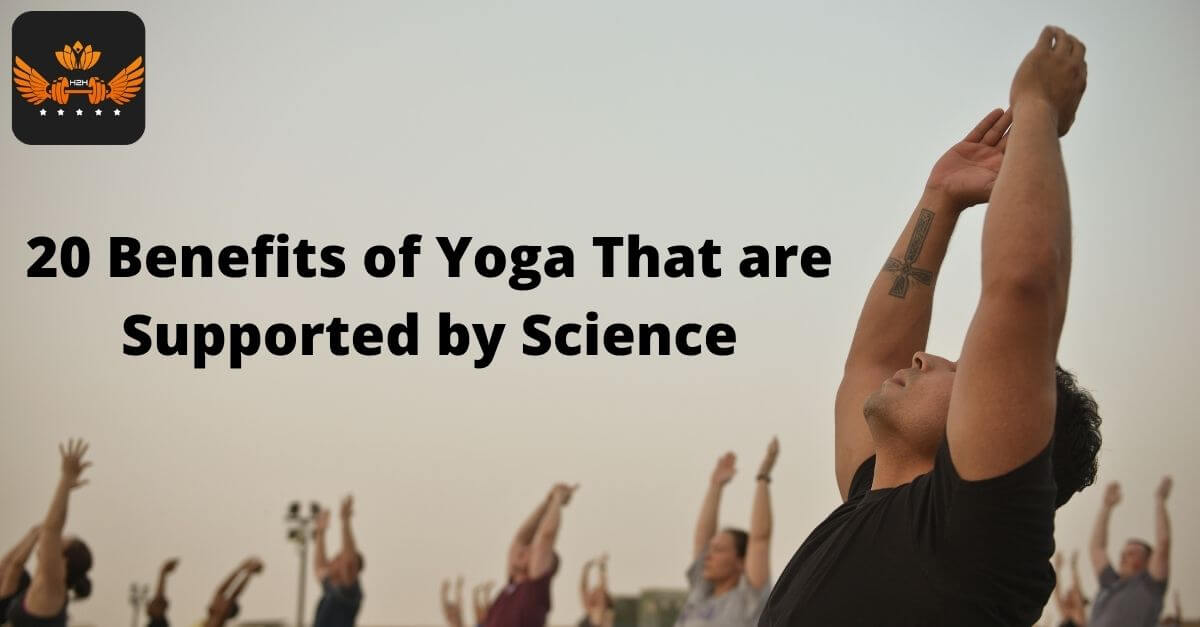 In the last decade, yoga has gained much popularity, especially among celebrities and medical professions who are both adopting and recommending yoga practices. It is another form of practice that benefits the human body in a number of ways.
What is yoga?
It is a way of living that focuses on creating a healthy mind in a healthy body. It develops the balance among physical, mental, and spiritual beings of the human, which is an advantage hardly found in other forms of exercise. 
Yoga is a technique that brings you to a state where one is enabled to make the energies exuberant and ecstatic and eventually expand the sensory body. Concording mind, body, and soul implies that everything functions brilliantly within you while drawing the best of your capabilities. 
What are the Benefits of Yoga?
Here is the list of benefits that one enjoys by becoming a regular practitioner.
Enhanced Circulation:
The blood circulation improves to a level that it brings glow on skin and makes the organs healthier. This happens because nutrients and oxygen transports throughout the body in a seamless way.
Revamp Posture:
The body starts assuming the right stance with regular practice and soon an individual learns to control and balance the body. This eventually makes the person more confident and healthy.
Uplifts your mood:
Yoga practice refills the body, with refreshing energy thus uplifts the mood instantly.
Normalizes Blood Pressure:
Daily yoga means improved blood circulation in the body and enables oxygenation, which makes the body calm down and the blood pressure level reduces.
Keeps Premature Aging at Bay:
Everybody wishes to remain young for longer and yoga helps in aging gracefully. It removes the toxins and free radicals while helping to detox. Also, it contributes to relieving stress which is a way to beat premature aging.
Diminishes Stress:
Stress and troubles of life are plaguing the minds and the best way is to divert the concentration. When you are on your mat and focus is concentrated on practice which relaxes the mind and frees it for positive thought processes.
A Drop in The Pulse Rate:
Different postures of yoga lowers the strain level and relaxes the body. This means reduced pulse rate which implies the heart will pump more blood in a span of fewer beats.
Anxiety Management:
Some bendings, twisting, and controlled breathing is all that overcomes anxiety. It disengages from the negative thoughts and calms down the person. Sooner the calmness becomes a way of life rather than just a part of your practice.
Better Cardiovascular Endurance:
Yoga postures improves the oxygenation and lowers the heart rate, thus resulting in higher cardiovascular endurance.
Decreased Respiratory Rate:
Yoga encapsulates a lot of controlled breathing processes, that fills lungs to full capacity and makes an individual to work more efficiently.
Fights Depression:
H2H Fitness Studio ensures that the Yoga classes repress feelings and release negative energy thus combating depression.
Stimulation of Organs:
Yoga massage the internal organs and therefore increases resistance to diseases. Once the body becomes accustomed after years of practice then one is able to identify if the body doesn't function properly.
Amplified Immunity:
During the practice of yoga, every cell heals and enhances in the body, and eventually the body becomes more immune.
Refinement in Gastrointestinal Health:
Regularity in yoga means an activated digestive system and eliminates stomach related diseases like indigestion and gas elimination. This means gastrointestinal functions will be improved both in men and women.
Escalating Core Strength:
As, core holds the weight of the body, this means if the core is strong then the body is strong. Yoga makes the core more healthy, flexible and strong. Eventually, resistance to injuries increases, pain tolerance improves, reduces chronic pain and the healing power enhances.
Elevated Metabolism:
Controlled metabolism is one major advantage of yoga, which further helps in achieving an ideal weight.
Enhances sleep:
Yoga relaxes the mind completely and thus facilitates better sleep.
Enables- Self Acceptance:
Improves self-esteem, by enabling self-awareness and betterment of health.
Develops Self – Control:
The controlled movements of yoga teach you how to render that self-control to all the aspects of your life.
Finer Concentration:
In just less than eight weeks of yoga practices, concentration level improves and one feels motivated. The result occurs at the workplace and in learning when productivity and efficiency both increases.
How can we help?
If you are searching for yoga classes in Amritsar then your search ends here. We provide yoga classes that are entirely focused on the comprehensive development of the individual. Our team comprises professionals who are certified and have extensive years of experience.
This is why we are among the preferred institutions of the city. Yes, we are here in Punjab, H2H Fitness Studio, Gym in Amritsar that provides yoga classes while catering amenities that bring comfort for the body and peace to the senses.