Yoga Classes for Mental and Physical Health
Yoga Classes in Amritsar
Yoga has remained an influential part of our society both in ancient and modern times. Yoga In Amritsar has been well-publicized and talked about topics in recent times. People from all parts of the world have practiced it in various forms and have experienced its healing effects on the body.
The People in Amritsar are true fitness freaks and Yoga is one thing that is actually picking up in the fitness scene. There are numerous yoga centers in Amritsar that offer yoga classes in Amritsar city.
If you are looking to pursue power yoga classes and are in the search of some good yoga centers, at fitness center or a gym in Amritsar then H2H is the best choice for you, as well as offering the other gymnasium, and fitness services, we also have professional yoga teachers in Amritsar who will train you with yoga asanas, breathing techniques and meditation programs that helps relieve stress.
Practicing yoga has many benefits like increased flexibility, increased muscle strength and tone, improved respiration, energy, and vitality, maintaining a balanced metabolism, weight reduction, cardio and circulatory health, improved athletic performance, protection from injury, and many other benefits at the best yoga center in Amritsar at H2H Fitness Studio.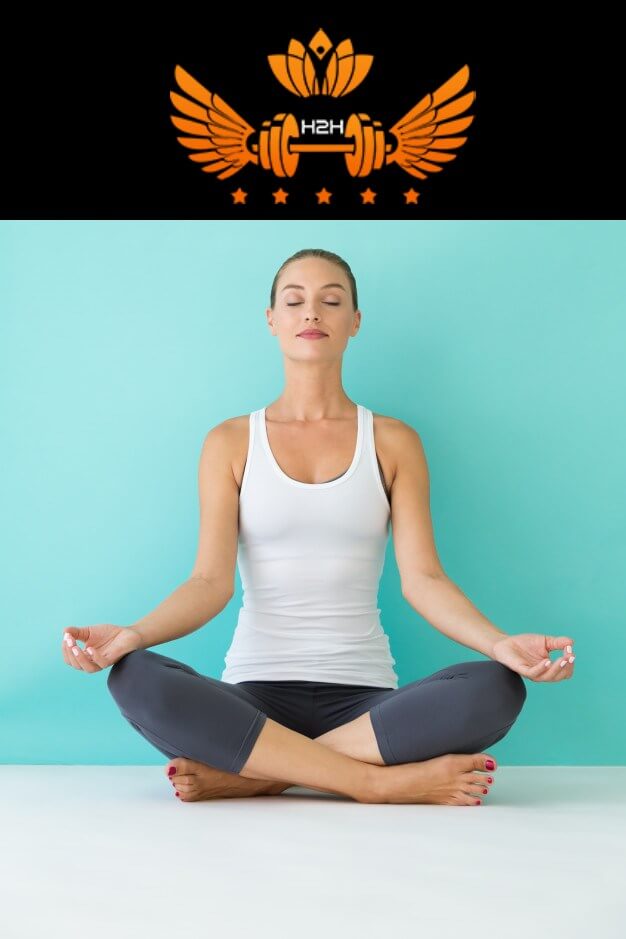 Yoga Center for All Health Freaks
Yoga Centre in Amritsar
We at H2H Fitness Studio offering the best yoga classes in Amritsar, if you want to indulge in power yoga our exercise programs provide good physical and mental health and instant mood upliftment, at the studio, you will get the best personal yoga trainers in Amritsar and a great environment to vent out your stress.
Yoga is the essence of healthy living. It helps in maintaining stability between your mind and your body in order to unite with the spiritual soul.
We are here to guide all the general folks to learn the art of peaceful living by the means of practicing simple Yogic asanas.
We can help the people suffering from anxiety and stress by providing them easy meditation services including muscle relaxation therapy, gratitude session, pranayama exercises. The professional yoga experts at H2H have the ability to help every individual of any age group with their physical fitness and mental well being.
Feel free to contact us for the best yoga classes in Amritsar any time. With Love, Blessings & Prayers.
H2H's Tips for Good Health and Fitness with Yoga
Avoid eating before class or eat very light snacks 1-2 hours before class.
Arrive 15-20 minutes early so you have time to settle down before class starts.
Wear comfortable clothing that allows you to walk freely.
Yoga is practiced barefoot. Please remove your socks.
Blocks, straps, blankets, and bolts are available for use during class. Mats are available if you are not yourself.
Make sure your cell phone is turned off.
If you are new, get to know the instructor and share any injuries or concerns you may have with them.
Some teachers start and end the class with chanting. This means that before we start our yoga practice together, calm the mind and open the heart. Without a doubt join in or sit quietly and start calming your mind and preparing yourself for yoga.
Always be nice to yourself. Listen to your body and follow your personal needs at all times. Never push yourself beyond your limits. Trust your instincts. Use your breath as your guide. If you can't breathe deeply and smoothly, you can work very hard. No one knows like you! Be alert during your practice. This thinking will develop in you and eventually spread to your daily life, opening the door for others.
Be open Some poses and even some classes will look good, and others will not fit. Stay open and keep trying new things.
Please keep the yoga props in the closet after class.
Smile and enjoy your yoga practice. This time is for you !!
If you take a class that doesn't meet your needs, join our front desk staff, ask for class suggestions based on what you've done and didn't enjoy the classes you took. We have a variety of styles and teachers.
Frequently Asked Questions
What is Yoga?
In the ancient Sanskrit language from where the word yoga originated, the meaning of yoga is unity and it is built on the fundamental foundation of connections between all things. Developed 5,000 years ago, yoga was born with a desire to promote greater personal freedom, health, longevity, and self-awareness.
What are the benefits of yoga?
The benefits of yoga are vast. Yoga not only affects the physical aspects of the body, but it also addresses the mind and soul. Daily exercise and power yoga classes in Amritsar is a great way to help reduce the stress of your day and can bring a sense of well-being into your life.
Here are some benefits:
Relieves stress, which also lowers cortisol in the body
Increase in strength and flexibility
More muscle tone
Increasing the level of energy consent
Increase clarity
Weight management
Better circulation
Improve sleep
Decreased blood pressure
Peace prevailed
What should I bring to class?
Yourself, wear comfortable clothes that you can easily move in, and a mat if you have.
What should I wear?
Athletic clothing that you can easily move in and that is also flexible and non-binding. Yoga pants and a closer fitting shirt usually work great.
No socks, please. We practice barefoot for traction.
Should I drink water before class?
In most yoga traditions, drinking water during class is not recommended. It is good to drink a little before and after, but be sure to listen to your body and drink water during your exercise.
Is Yoga for Everyone or Not?
Yes, yoga is for everyone as we believe that yoga should be for everyone. Given the diversity of our clients in terms of age, cultural background, fitness levels, and preferences, we help you connect with the best yoga class service professionals in Amritsar. In fact, we don't categorize them directly, we connect our clients with some of the best yoga teachers.
Is the yoga class fee high?
No, in fact, we arrange affordable yoga teachers in Amritsar on your portal. This is a great resource for you to connect with the right and cost-effective yoga trainer in Amritsar.