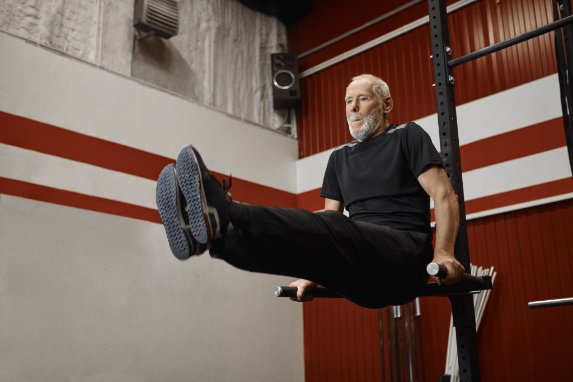 Physical activity or exercises are important to enjoy an active life. It not only upgrades life but also keeps several diseases at a bay including, type 2 diabetes, cardiovascular diseases and cancer. The benefits thus gained by daily involvement in physical activities can have immediate or long-term positive effects on the body. Above all, the quality of life is improved drastically. You only need to spend 30 minutes of the day to enjoy life in a seamless manner.
Here are some of the benefits of the regular physical activities:
1. Lessens the risk of heart-disease
2. Controls the weight, while giving a perfect shape to the body
3. Brings down the body cholesterol level
4. Maintains the blood pressure level of the body
5. Develops stronger bones, joints, muscles and reduces the risk of developing osteoporosis
6. Better energy, positive mood, relaxed mind and better sleep
Improved State of Mind
Many studies have found that exercise helps in fighting with depression. This is one significant advantage for which people prefer to indulge in exercises. Here are some reasons that state how exercise fights with depression.
It creates a barricade for negative thoughts by bringing the attention to the exercise being performed.
Social contact increases when the exercise is done with the group of other people.
It is one of the preferred way to revamp sleep patterns.
Release of endorphins takes place, which improves the concentration and sharpens the mind to handle the tasks at hand more efficiently.
Regular exercise also implies that an investment in mind, soul and body. Upon becoming habitual, it develops a sense of self-worth and gives a stronger and powerful feel. Further, achieving small goals of exercise gives a sense of achievement.
Boosts the immune system and further reduces the stress level on the mind.
General obstacles that come to the way during exercise:
Hindrances during exercise are common, particularly when a person is struggling with the mental health issues:
1. Exhaustion - Whenever a person is sad, depressed or stressed, it seems that working out will only make things further worse. However, studies show that exercise on a daily basis actually reduces fatigue and improves the energy level. A quick 5 minute walk works in the best manner, the more chances are that your energy level will improve and be able to work a little longer.
2. Even if you are overwhelmed with the obligations of household life and other duties. It is recommended that giving higher priority to exercise, and considering it as a necessity for mental well-being, helps you soon find out some ways to fit exercise into the busiest schedule of life.
3. Hopelessness is another reason that stops one from performing exercises. One best way is to start slowly, with low impact activities, and a few minutes every day, such as walking and dancing.
4. Becoming a critic of one's own body is another negative thing that often people do to themselves. It is suggested that no matter what the weight, age or fitness level is, always remember there are many in the same boat. So, take a buddy, to exercise together. Completing small goals related to exercise will help in gaining body confidence and enhance the way you think of yourself.
5. Severe weight problems, arthritis, or any injury increases the body pain and limits mobility. It is recommended to never ignore the pain, rather consult the doctor and divide the exercise in small chunks of time, or try to exercise in water to alleviate the joint or muscle discomfort.
Conclusion
Spread your exercise for the complete week, which may include running, swimming, and walking. Implement exercise in your daily routine to fight the harmful effects of mental issues and body problems.