Fitness with Zumba Moves
Zumba Classes in Amritsar
H2H Fitness Studio is the best place to learn Zumba in Amritsar. We have certified Zumba experts of Amritsar and from different parts of India who will bring out your energy and passion for dance as well as workout.
You will be able to shed the extra kilos from your body weight and tone it with a happy and healthy form of dancing at our Zumba classes in Amritsar.
At H2H Fitness studio we have the best zumba trainers in Amritsar, you can join our Classes for Spa in Amritsar.
The experts of Amritsar Zumba Classes know what exercise is perfect for you as per your fitness goals, and they train you to do it with proper strategy, moves, and diet plans, for the health results you expect.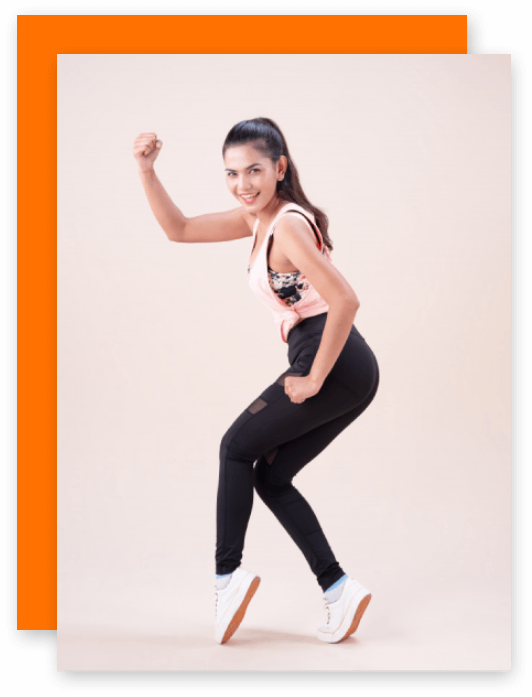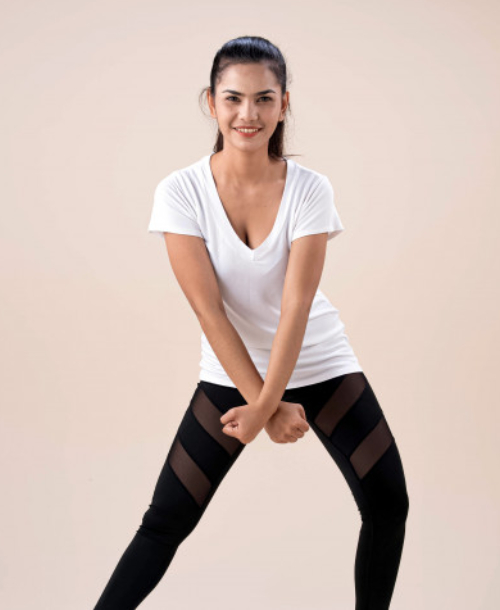 Health Benefits of Zumba
Zumba Center in Amritsar
It's fun. The more you enjoy your workout routine, the more likely you are to stick to it. Many people say that they enjoy dancing so much that they forget that they are actually exercising.
Makes you happy. Every time you exercise, you release endorphins, which stimulate positive emotions throughout the body.
Great for weight loss. Zumba is a powerful exercise that burns 600 to 1000 calories in just one hour.
Tones your whole body. You may feel sore in places you never knew existed, but there are consequences. Zumba targets different muscle groups at the same time for total body tanning.
Improves your heart health. You also get aerobic benefits (it actually boosts your heart rate) – which help you maintain a better cardiovascular system.
Helps you with stress. Keeping your focus away from dancing and daily grinding is a great way to relieve stress. Studies show that exercise is very effective in reducing fatigue, improving awareness and concentration, and enhancing overall cognitive function.
Improving coordination. In Zumba, your arms and legs are usually moving in different directions, so coordination is good. Repeated exercise improves coordination and makes you feel more comfortable moving your body.
How Zumba Works
Growing up to the beat of salsa, flamenco, and mixing music feels more like a dance party than a workout, which makes Zumba so popular. The Latin-inspired dance workout is one of the most popular group exercise classes in the world.
High-energy holiday classes are set to promote music and choreographed dance numbers that you can see in a nightclub. You don't have to be a good dancer to feel welcome in Zumba class. Classes with the tagline "Diet the Workout, Join the Party" emphasize going to music and having a good time, no rhythm is needed.
There are a variety of Zumba classes in Amritsar, from Aqua Zumba workouts to classes like Zumba toning, which include weight loss for extra calorie burning and strength training. There are also Zumba classes for children, boys, girls, and people of all ages.
Working up a sweat in 60-minute classes burns an average of 369 calories – more than cardio kickboxing or step aerobics. You will get a great cardio workout that melts fat, strengthens your core, and improves flexibility at our Zumba center in Amritsar.
Intensity Level: Medium
Zumba is an interval workout. Classes run between high and low-intensity dance moves designed to increase your heart rate and increase cardio endurance.
Areas It Targets
Core: Yes. Many of the dance steps used in the routine emphasize the hips and midsection to help strengthen the core.
Arms: No. Traditional Zumba classes do not target arms. Special classes such as Zumba toning use weights to help strengthen and tone the arms.
Legs: Yes. The jumps and lungs that are part of the choreographic movements help the quads and hamstrings work.
Back: No. Though workout involves your whole body, it does not focus on your back muscles.
Type
Flexibility: Yes. Dance moves were designed to increase flexibility.
Aerobic: Yes. The difference between high and low intensity makes Zumba a great cardio workout.
Strengths: Yes. Traditional Zumba workout emphasizes core strength, while Zumba toning and Zumba step workouts add weight to build muscle in the arms, legs, and glutes.
Sports: No classes are not considered sports.
Low-Impact: No. classes are high-energy and include jumping, bouncing, and other high-impact moves.
Why Choose us for Zumba Classes in Amritsar
Experience a different way to work out
Achieving fitness goals is not easy. Exercising, taking time out for exercise, and keeping motivated are common knowledge. Getting yourself at our gym for Zumba classes in Amritsar can seem more overwhelming than actually working towards your goal. To lose weight or increase your level of fitness, it is time to try something different. H2H Fitness Studio, the best Zumba center in Amritsar can help you get the results you want! Contact us now to enquire.